---
Peter Hotez is a very silly man. Let's not overthink this — I'll be quick.
(Article by Chris Bray republished from ChrisBray.Substack.com)
America's Bravest Scientist™ (just ask him) has a super-important book out this week that documents the mean attack on science: The Deadly Rise of Anti-science: A Scientist's Warning. He's been doing this schtick for quite a while, now….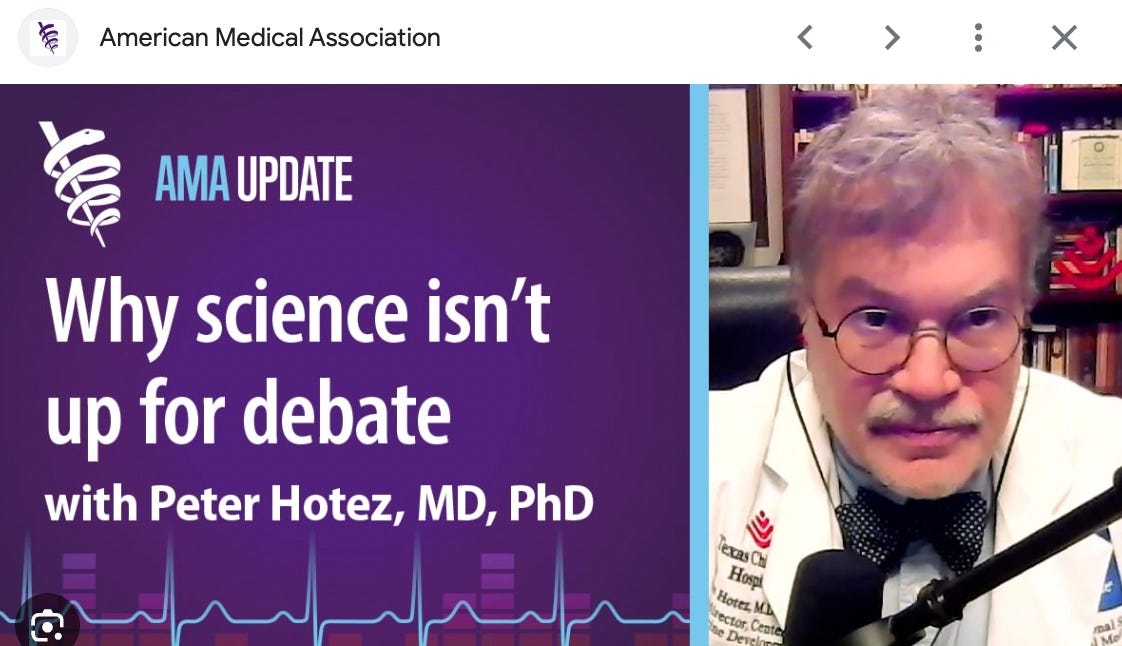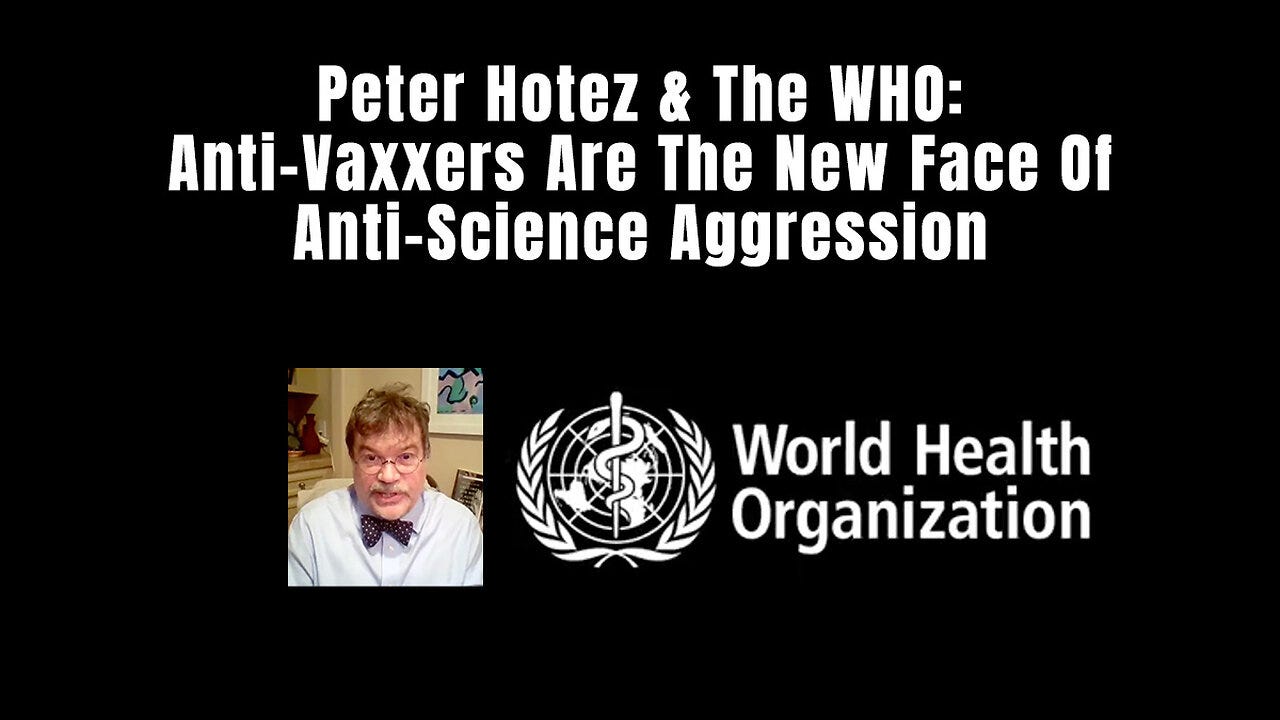 ….and the book is more of the same. Anti-science is being driven by extreme libertarianism:

Which means that it's very authoritarian, and just like the attack on science led by Josef Stalin, that infamous libertarian tyrant, in a deadly example of the well-known system of libertarian authoritarianism:

About that Stalin thing: Hotez acknowledges that science can be politicized, but does it by making the most notorious politicizer into a usurper who sneaked into the church:

But he's making it up. Lysenko did have a doctorate, albeit a not-at-all-distinguished doctorate from a bottom-tier school: "After his 1925 graduation from the Kiev Agricultural Institute, with the degree of doctor of agricultural science, he was stationed at the Gyandzha Experimental Station until 1929." The word "rigorous" is doing some heavy lifting in Hotez's disingenuous description, because Lysenko did have training, credentials, appointments, and scientific affiliations. He published, he lectured, he rose in his field and gained considerable honors, and he was totally wrong about everything all the time. That's a problem for someone who's trying to argue that the peasants have to shut their ignorant mouths and obey science, so Hotez just changes the facts to serve his narrative. Here, read a serious summary of Lysenko's career. This is how Peter Hotez deals with inconvenient facts. Remember this.
By the way, Stalin was just like Fox News. Those two things are comparable.

The Great Terror, Greg Gutfeld, Khrushchev. It all just flows. You think it's a coincidence that Stalin openly advertised MyPillow? DO YOU!?!?!?
I wanted to see how the man who argues that pharmaceutical science must be trusted would deal with, say for example, Purdue Pharma and its army of salesmen falsely telling physicians that major studies had debunked the fear that their product could be addictive. So let's look at the Ps in the index, shall we?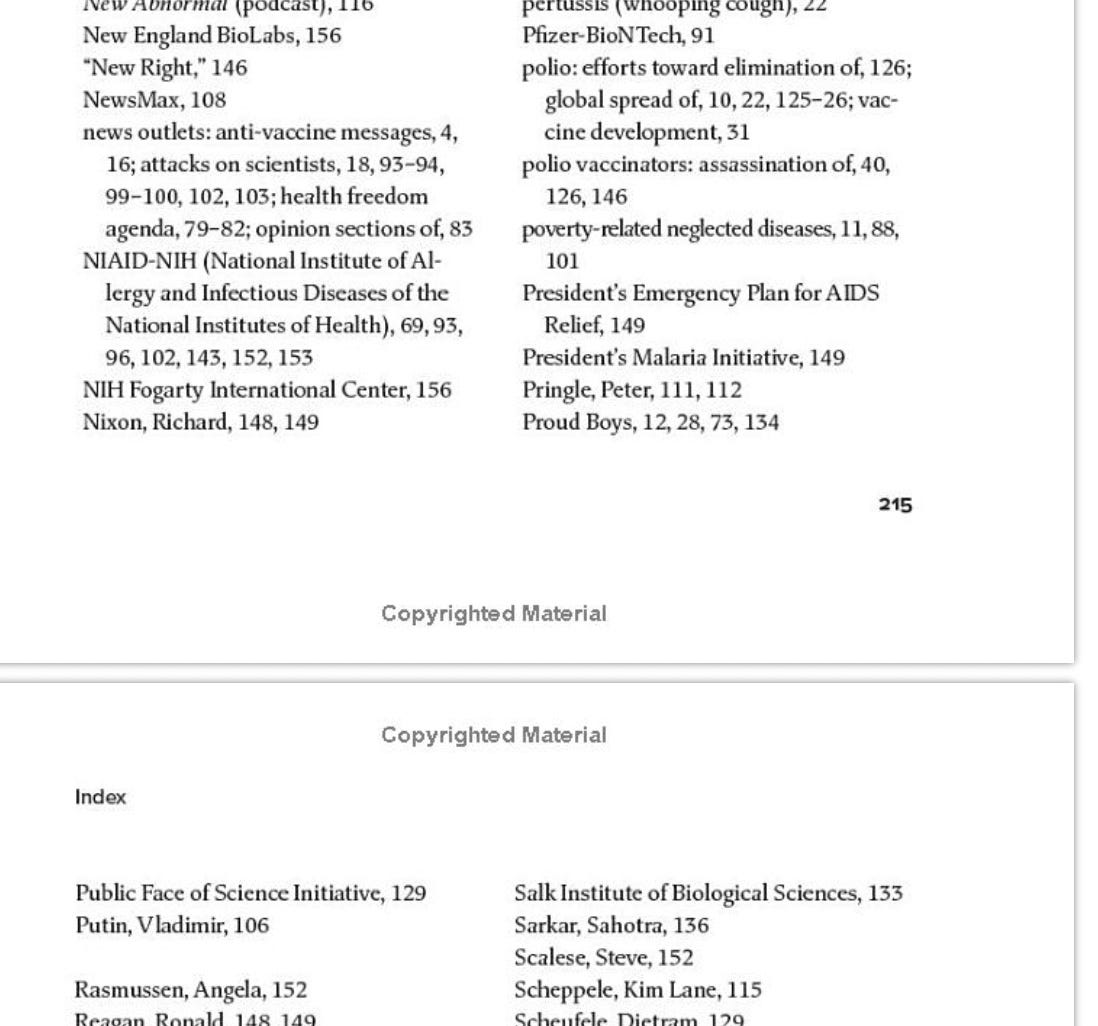 Entertain yourself by scrolling through the index on the Amazon preview and thinking of things a serious argument would deal with to advance a claim that pharmaceutical products and scientists must always be trusted. Vioxx. Eugenics. Pfizer settlements. You'll never guess how Hotez prefers to deal with these topics.
This is not a serious person.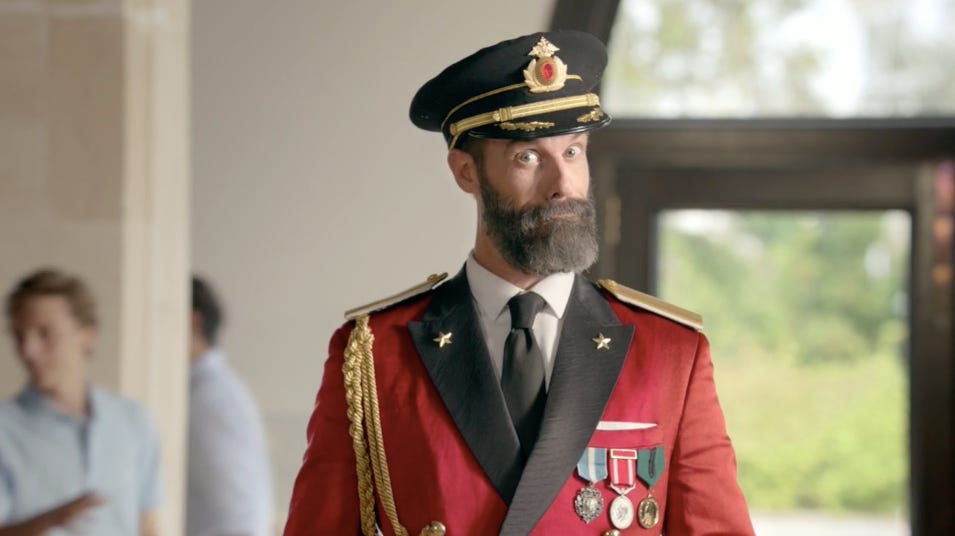 Read more at: ChrisBray.Substack.com