---
Large companies across various sectors are laying off workers at staggering rates, putting the 
state of the economy
 in question.
(Article by Ronn Blitzer republished from FoxBusiness.com)
Among the latest announcements is Microsoft, which said Wednesday the company plans to cut 10,000 workers after shares of Microsoft fell more than 20% during the past 12 months.
An even bigger round of layoffs went into effect this week at Amazon after CEO Andy Jassy announced this month that roughly 18,000 workers would be let go, mainly from the retail division and PXT (People Experience and Technology), which deals with human resources and other matters.
"Amazon has weathered uncertain and difficult economies in the past, and we will continue to do so," Jassy said in a Jan. 4 blog post. "These changes will help us pursue our long-term opportunities with a stronger cost structure."
MICROSOFT CUTTING 10,000 WORKERS AS TECH LAYOFFS MOUNT
Mark Mahaney, an Evercore ISI senior managing director, reveals which stocks could outperform if the U.S. economy is hit with a recession on "Varney & Co."
The trend of large-scale downsizing goes back several months as Facebook parent company Meta said in November that it would cut more than 11,000 employees and put a freeze on hiring in the first quarter of 2023.
"I want to take accountability for these decisions and for how we got here," CEO Mark Zuckerberg said. "I know this is tough for everyone, and I'm especially sorry to those impacted."
Elsewhere in the tech sector, Google parent Alphabet cut 15% of the employees at health sciences division Verily, which amounts to more than 200 jobs. CEO Stephen Gillett said in an email to employees last week that the reduction in staff will result in stopping work on the Verily Value Suite medical software and other products in early stages of development, the Wall Street Journal reported.
CONCERNS OVER A 'WHITE COLLAR RECESSION' GROW AS GOLDMAN SACHS, MORGAN STANLEY, AMAZON AND OTHERS CUT JOBS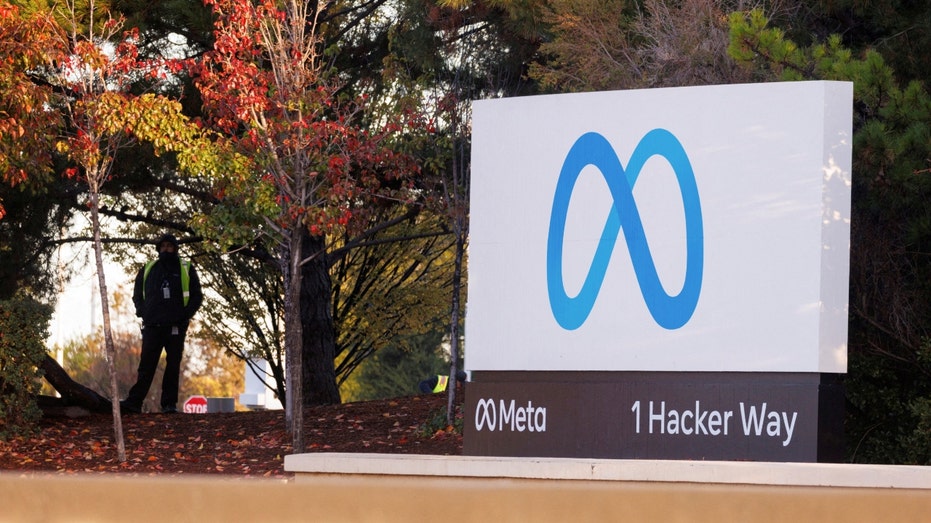 A security guard stands watch by the Meta sign outside the headquarters of Facebook parent company Meta Platforms Inc. in Mountain View, California, on Nov. 9, 2022. (Reuters / Peter DaSilva / File / Reuters Photos)
Additionally, Salesforce announced earlier this month that the company will lay off 10% of its workforce as part of a plan to reduce operating costs and improve operating margins. That percentage amounts to more than 7,000 workers.
In the world of cryptocurrency, Coinbase announced last week that it intends to eliminate 20% of its workforce, impacting approximately 950 employees. This week, the company announced that it will be halting all operations in Japan.
This is all in addition to Twitter slashing roughly half of its workforce after Elon Musk took over as CEO. Insider reported Wednesday that the social media company may cut another 50 employees in the near future.
Big banks have not been immune. Goldman Sachs announced that it is laying of 3,200 employees – the most since the financial crisis of 2008. Last month, Morgan Stanley said it would cut 2% of its workforce, and Bank of America said it was enforcing a partial hiring freeze.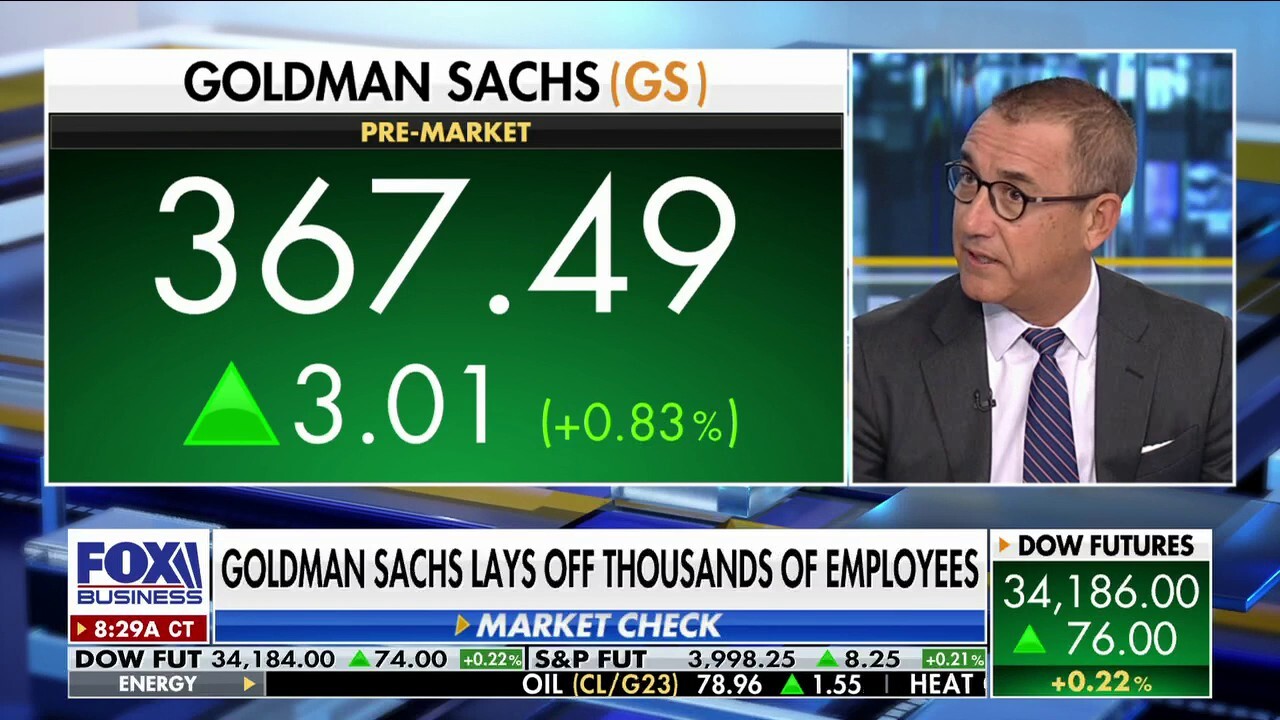 video
Goldman Sachs head of personal finance management Joe Duran provides his 2023 market outlook and discusses the firm's "tough decision" to cut 3,200 jobs on "Varney & Co."
GET FOX BUSINESS ON THE GO BY CLICKING HERE
In the media sector, the Washington Post's publisher told employees last month that there would be a single-digit percentage of cuts, which the New York Times reported is expected in early 2023. CNN and BuzzFeed also announced layoffs in December, and last week it was reported that NBC News and MSNBC would be making cuts as well.
Despite the layoffs, the White House on Thursday tweeted a message in which it said there is cause for "optimism" when it comes to the economy. The post included an image of an "Economic To-Do List," which included "Create good jobs" and "Keep a strong job market."
FOX Business' Julia Musto and Daniella Genovese contributed to this report.
Read more at: FoxBusiness.com