There's never been a more crucial time to buy guns and ammo than now as 'a radical-leftist boot stomping upon conservative faces forever' will absolutely NOT be tolerated in America
---
According to 
this recent story over at Law Enforcement Today
 that 
Steve Quayle had linked to on his website
 on Thursday, American firearm ownership has skyrocketed to an estimated 434 million guns, with 
data from Guns.com
 showing that includes 20 million AR's as well as 150 million mags.
(Article by Stefan Stanford republished from AllNewsPipeline.com)
Just the latest bit of evidence proving "Americans really like guns", as the Guns.com story reports, "the continued popularity of handguns demonstrates a strong interest by Americans to protect themselves, their family and homes, as well as to participate in the recreational shooting sports."
With the National Rifle Association's Institute for Legislative Action recently reporting that Joe Biden and Kamala Harris want to destroy the 2nd Amendment in America, and Biden's gun control plan targeting 'every-day Americans' for massive tax hits of over $34 billion for firearm ownership if he somehow gets into the White House, the fact that some leftists are now calling for 're-education camps' and 'firing squads' for Conservatives is another reason for law-abiding Americans to keep arming up.
As many politicians, writers and scholars have warned us through time via numerous statements as seen in the photographs within this story, a well-armed people will never be thrown into 'concentration camps'. So as Susan Duclos had reported in this November 20th ANP story, while we truly hope another Civil War will be avoided in this country, a leftist boot stomping upon our human faces forever will absolutely NOT be tolerated in America!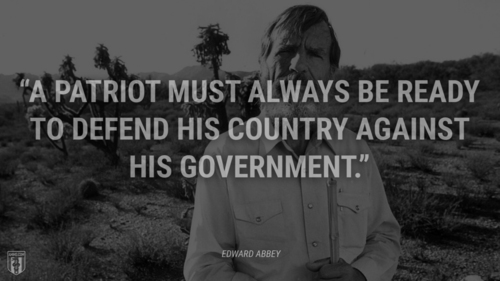 So while we'll pray that America can get through this absolutely brutal election without our nation and people ending up in another bloody civil war, we'll be taking a look within this story at all of the different signs that we do need to prepare to defend ourselves in the days ahead with leftists calling for firing squads for people merely being President Trump supporters. Are leftists prepared to round up half of America? First, 
from this story by Paul Joseph Watson over at Summit News
..
Leftists responded to a Twitter thread asking "how do you deprogram 75 million people?" by suggesting Trump supporters should be interned in "re-education camps" and that all conservative talk radio should be banned. 
"No seriously…how *do* you deprogram 75 million people? Where do you start? Fox? Facebook?" asked David Atkins (pronouns in bio), a regional director for California Democrats. (ANP: You can contact David Atkins at this link!) 
"We have to start thinking in terms of post-WWII Germany or Japan. Or the failures of Reconstruction in the South," he added. Atkins went on to frame Trump voters as a "conspiracy theory fueled belligerent death cult against reality & basic decency" before issuing a veiled threat by stating, "People are gonna try to figure out how to defend themselves." (ANP: If you're just trying to figure out 'how to defend yourself'', you are years behind much of America, David!) 
While asserting the moral high ground, many of the responses in the thread demanded outright tyranny or yet more censorship as a means of ensuring "the good guys" have their way. 
One verified user called for "Nuremberg trials." 
"I would look at Germany and see what they did about Nazis. Because you're dealing with the same mentality," said another. 
"Reeducation camps for those salvageable," said another. "Firing squad for irredeemable malcontents. Round up entire families to ensure the disease doesn't spread."
Yet with any attempts to 'round up entire families' sure to be met with the full force of the 2nd Amendment by Conservative, law-abiding Americans all across the country, are Democrats outright pushing for another Civil War in 2020? Certainly with Americans now owning over 434 million guns, and Conservatives owning more than twice as many guns as Democrats nationwide, any attempts to illegally 'round-up' law-abiding Americans would never end well for those attempting to do so.
Read more at: AllNewsPipeline.com