Energizer "D" Battery Exposed
A NaturalNews PhotoTour by Mike Adams

---
Why are Energizer "D" batteries so weak? To find out the answer, I decided to take one apart and see what was inside. As this picture reveals, inside the "D" battery is a much smaller battery! The Energizer "D" battery is actually just a cheap plastic shell surrounding a much smaller, low-capacity battery similar in size and capacity to an "AA" battery (2500 mAh).

This explains why the Energizer "D" rechargeable battery has such low power capacity to begin with. The company doesn't even try to make it a high-capacity "D" battery, it seems. They're filling part of the inside of the battery body with nothing more than cheap plastic and useless air. And how much does Energizer charge for this "D" battery? More than $12 each!

It's true: These inferior "D" batteries cost around $25 for a pack of two. These are known as "Energizer E2 Rechargeable Batteries, Size D," rated at 2500 mAh each. (mAh is a measure of how much power is contained in the battery. It's sort of like the fuel tank in your car. The bigger the number, the more power the battery delivers.)

By comparison, an Energizer AA battery rated at the exact same capacity -- 2500 mAh -- costs about THREE dollars!

So why is a "D" battery priced at 400% more than an AA battery with the exact same capacity? Because Energizer can get away with it, probably. Most consumers have no idea about the mAh numbers. They just look at the physical size of the battery and figure it has more capacity. (Mainstream consumers are remarkably gullible, and few understand any technical specs at all.)

By comparison, check out the Powerex "D" rechargeable batteries at BetterLifeGoods.com. These batteries have more than 300% more power than the Energizer batteries, and they only cost slightly more! ($15 dollars vs. about $12, for triple the power). They're also significantly heavier. And you know why they're heavier? Because they don't contain a bunch of cheap plastic and air gaps inside!

So what is Energizer up to with their low-capacity 2500mAh "D" batteries, anyway? Click NEXT below to read my opinion of the Energizer conspiracy theory...


Want more PhotoTours like this e-mailed to you when they're available? Click here for free e-mail alerts.
Support NaturalNews by linking to this PhotoTour
Copy and paste the following HTML code into any web page:





This site is part of the NaturalNews Network ©2004,2005,2006,2007,2008 All Rights Reserved. Privacy | Terms All content posted on this site is commentary or opinion and is protected under Free Speech. Truth Publishing International, LTD. has full ownership of and takes sole responsibility for all content. Truth Publishing sells no health or nutritional products and earns no money from health product manufacturers or promoters. The information on this site is provided for educational and entertainment purposes only. It is not intended as a substitute for professional advice of any kind. Truth Publishing assumes no responsibility for the use or misuse of this material. Your use of this website indicates your agreement to these terms and those published here. All trademarks, registered trademarks and servicemarks mentioned on this site are the property of their respective owners.
Next: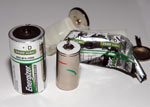 See More
Astonishing Photos:

Energizer batteries exposed!

Mystery Meat Macrophotography (gross!)

How to harvest fresh aloe vera gel (step by step)